Engraving Ladi is a personalized laser engraving business specializing in developing your idea into a lasting impression.  Looking for a way to expand her talents in woodwork and graphic design, owner Michelle Barber was attracted to the versatility of the lasers. Seeing the need for unique personal gifts and creative solutions in South Eastern Arizona, Michelle left her career in the corporate world and created Engraving Ladi.  ​Working closely with her clients from concept to completion, the satisfaction of a happy client is a Lasting Impression for Michelle.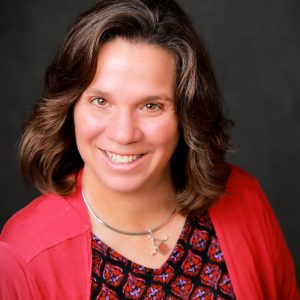 Michelle left the corporate world five years ago to take the plunge into entrepreneurship, turn her life-long hobby into her dream job, and she hasn't looked back since!
The Engraving Ladi's works in her huge custom workshop filled with her high-end "toys". Michelle's custom engraved, hand-cut plaques, nameplates, memorials, and sculptures fill offices and homes throughout the area and afar.
"If you can imagine it, I can do it!" is Michelle's favorite slogan. Wood, metal, leather, glass, tiles, gourds, and stone – you name it. Laser engraving, sandblasting, woodworking, and hand-carving are all talents she possesses.
If you need some ideas, brainstorm with Michelle. She loves a challenge and you will have a finished product you will be proud to display or give as a gift.
Lasting Impressions AZ a.k.a. Engraving Ladi is a personalized, custom laser engraving business specializing in developing your idea into a Lasting Impression. My mission is to give my clients highly personalized, and unforgettable finished products they will be proud to give or display.
What My Clients Are Saying
"The bottom line is this:  If you want an amazing and unique gift then the "Engraving Ladi" is the person that you need to see.
I will always recommend Michelle for the following reasons. 1.  Easy to work with; 2. If you are not completely sure of what you want she will help you with the vision; 3. She backs her work
So for wonderfully unique gift ideas on any budget and most any medium try Michelle with Engraving Ladi.  She will do you right!!" – Shannon Harris
"Michelle has been an absolute life saver for our company. She has created and produced awards for our annual awards gala for the past 3 years and is professional and very easy to work with. Her creativity with anything that I've ordered is always over the top impressive and when I give the awards and gifts I know I'm passing on quality workmanship and an excellent product. She has produced small wooden ornaments that were packed and taken to Thailand for our annual convention. Everyone that received them, loved how they were personalized with our regions name on them and appreciated the thought behind the gift. I would not hesitate to recommend Michelle and will continue to use her products as I appreciate how careful she is. Her attention to detail is amazing and I appreciate how hard she works to make sure her clients are satisfied and happy with their finished product. I trust Michelle with all things awards, gifts, glasses, mugs, ornaments, etc and will continue to use her and refer her! To know her is to love her!" – Chrisie Koury Ballard, Executive Director, BNI Arizona South
"Michelle is a true artist. Not only does she bring design brilliance to the table for her clients, she also goes into tedious detail when making products. Her custom engravings on wood, metal, and composite are priceless, especially when looking for gifts that my family or clients would appreciate and use for a lifetime. Michelle also sources the best materials for each job. She is the one and only ENGRAVING LADI!" – Shane Stilwell, Old West Cleaning